One Step Further: Our Partner Analytics Platform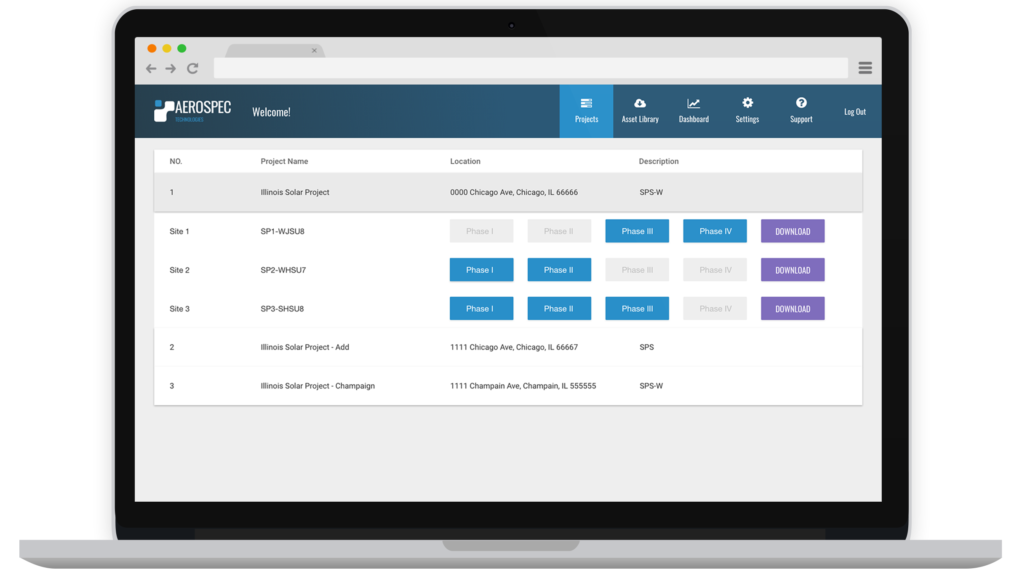 Our intuitive progress tracker lets you take control of multiple projects at once, allowing you to quickly assess the development of the construction or maintenance of your assets.
Using Aerosolar technology, our drones can map and model a site quickly from the air. The platform is thus updated regularly, allowing for easy, relevant pre-construction analysis, annotation, and action.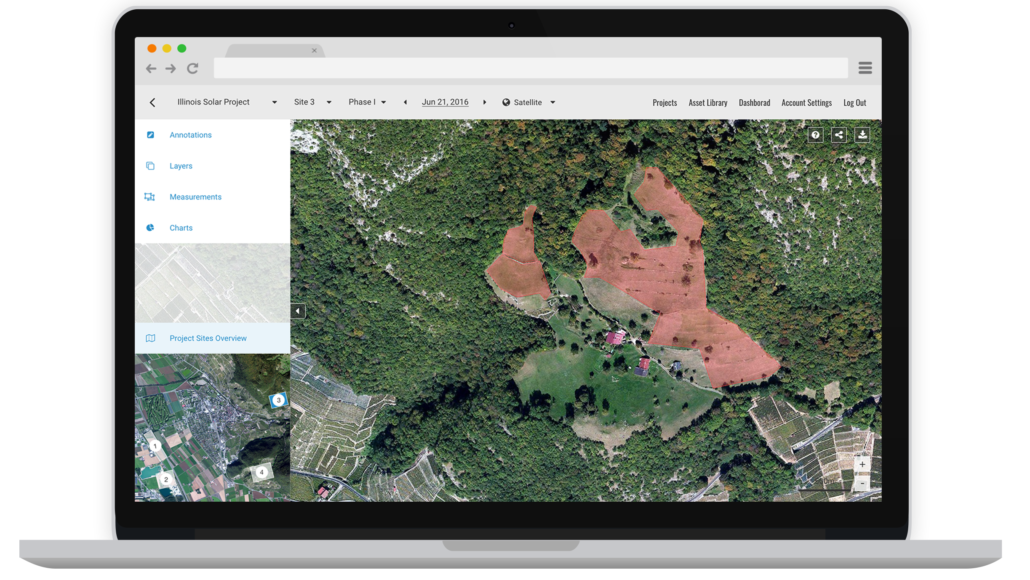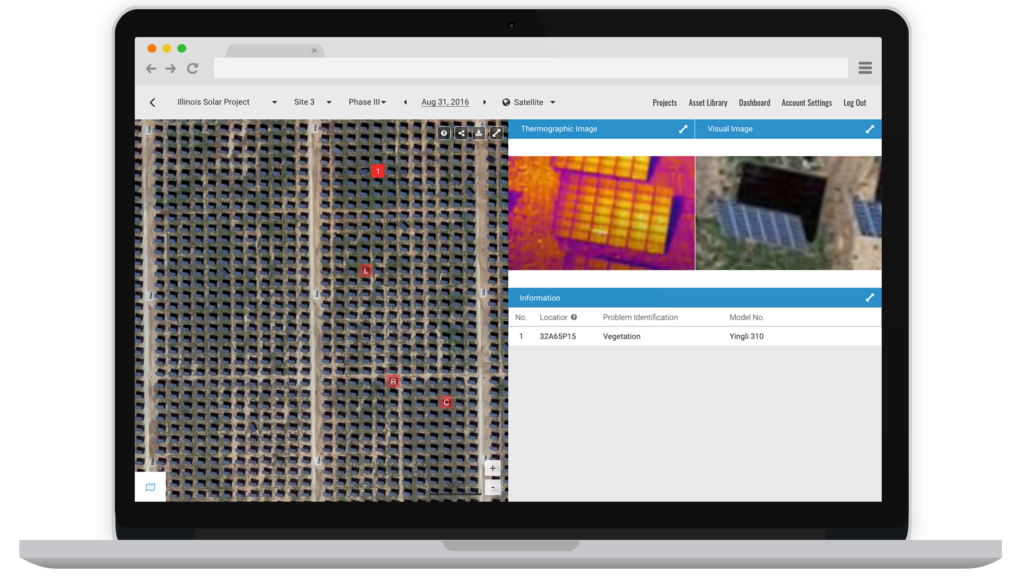 Keep an eye on your assets
Aerosolar's thermal imaging and ground-air location calibration pinpoint anomalies on the site map, giving you the power to make instant fixes and maximize your asset's efficiency.